TRACE 2017: BIENNIAL EXHIBITION & ART AUCTION IN THE STREETS OF 4101

WITHOUT WEST END COMMUNITY HOUSE THERE'D BE A LOT OF HUNGRY PEOPLE OUT IN THE STREETS RIGHT NOW… HONESTLY, WITHOUT THESE SORTS OF PLACES I WOULD HAVE STARVED TO DEATH A LONG TIME AGO.
Jim
About Trace
TRACE is a biennial exhibition and art auction in unexpected West End venues. It raises needed funds for Community Plus's vital services, and integrates contemporary art within the community. The artists in TRACE are among Australia's most important, and many have strong connections to the area.
Visit the art in a locksmith, a Vietnamese grocery store, book shops, a jeweller, a mechanics garage, and lots of other unlikely venues along Boundary and Vulture Streets. Then bid for the work online, with proceeds supporting the indispensable, indomitable Community Plus+ and their work with marginalised and vulnerable community members.
Since the 1960s many artists have investigated different ways to exhibit art outside of purpose-built galleries and museums. Often this would occur in rented spaces, or in derelict or abandoned buildings, or in lane ways or places where art could only be seen from trains, buses or cars. Some of this development was the outcome of artists using ephemeral materials intended to have no longevity like recycled materials or was only on view for one night like video projections, or involved physical performance, or work that evolved with viewers participation. Some of the art was exhibited in this way as a means to reject cultural elitism that seemed to be associated with certain art, and to press for art being part of everyday life.
TRACE draws from this trajectory of art being found in places outside of galleries and museums.
Exhibition from May 24 until June 14. Online bidding up until 9pm on June 16.
Guided walking tour of the exhibition on each Saturday of the show (May 27, June 3 & 10) – meeting at the 4AAA kiosk opposite the goanna on Boundary St, West End at 10am – with curator, Susan Ostling, and local historians Tim Quinn and Steve Capelin. Just email to book. Donation requested.
About Community Plus
Established as West End Community House over 30 years ago, we have been a vital contributor to West End's well-being and resilience.

Community Plus+ provides active centres for strong communities in West End, Annerley and Yeronga.
Through its Community Development and Support Programs the centres:
• help to celebrate community life
• provide housing support
• help reduce social isolation
• provide open door & a sense of home
• provide legal & health support
• provide social activities & meal programs
• provide meeting spaces
Contact Community Plus+:
4 Norfolk Street, West End 4101
phone 3255 5555
info at communityplus.org.au
www.communityplus.org.au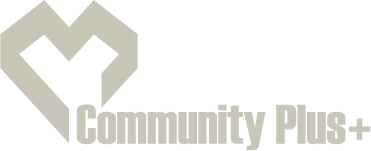 Venues
Addwest Shoe & Luggage Repairs
is a shoe and luggage mending service
75 Vulture St
Andrew Tanos Pharmacy
is a family owned and operated Pharmacy providing expertise, advice and caring
197A Boundary St
Avid Reader
is a bookstore specialising in new, quality fiction and non-fiction
193 Boundary St
The Framer
is a framing service also selling a wide range of ready to go frames
61 Vulture Street
Hall's Jewellers & Watchmakers
is a jeweller specialising in expert watch and clock servicing
116 Boundary St
The Happy Cabin
is a clothing boutique selling men's and women's apparel
58 Vulture St
Hong Lan Grocer
is a grocer selling diverse and high-quality Asian foodstuffs
56 Vulture St
Hope St Cafe
is a social enterprise cafe providing fresh local food and supported employment pathways 
170 Boundary St 
Jet Black Cat Music
is an independent record shop selling vinyl and hosting unique instores
72A Vulture St
Junky Comics
is a comic book store specialising in alternative and indie comics, prints and zines
93 Vulture St
Posto
is a cafe with a menu that features an assortment of breakfast, sandwiches and sweet treats
4/235 Boundary St
Ralph's Garage
is a family owned automotive workshop for keeping your new or not-so-new car in great condition
41A Vulture St
Southbank Locksmiths
is a locksmith specialising in all aspects of locksmithing and electronic security
79 Vulture St
West End Bakery
is a bakery run by a family of pastry chefs and artisan bakers from France
163 Boundary St
Where the Wild Things Are
is a specialist childrens and young adult bookshop
191 Boundary St
Supporters
TRACE is only possible through the remarkable generosity of participating artists, venues, and supporters. Please support them whenever possible.