TRACE 2017: BIENNIAL EXHIBITION & ART AUCTION IN THE STREETS OF 4101

Vernon Ah Kee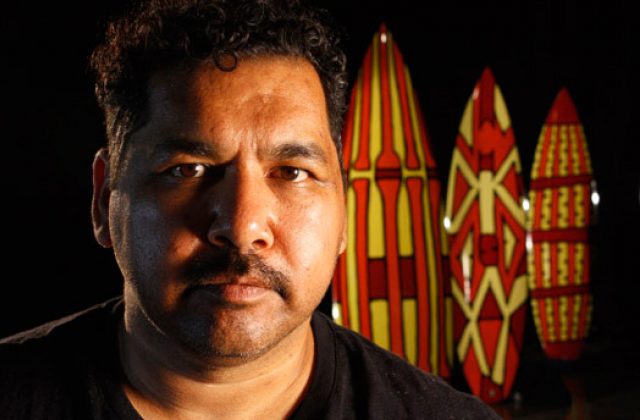 Vernon Ah Kee was born 1967 in Innisfail, North Queensland. His conceptual text pieces, videos, photographs and drawings form a critique of Australian culture from the perspective of the Aboriginal experience of contemporary life. Ah Kee's works respond to the history of the romantic and exoticised portraiture of 'primitives', and effectively repositions the Aboriginal in Australia from an 'othered thing' anchored in museum and scientific records, to a contemporary people inhabiting real and current spaces and time. 
His work was exhibited in 2007 Culture Warriors: Indigenous Art Triennale, National Gallery of Australia, 2008 Revolutions: Forms that Turn, Biennale of Sydney. In 2009 Ah Kee represented Australia in Once Removed at the 53rd Venice Biennale, Ideas of Barack 2011 National Gallery of Victoria, Melbourne, Tall Man at Gertrude Contemporary, Melbourne 2011, Everything Falls Apart Artspace, Sydney 2012. In 2013 Sakahan International Indigenous art at the National Gallery of Canada. In 2015, Ah Kee was invited by curator Carolyn Christov-Bakargiev to present a new body of work as part of SALTWATER: A Theory of Thought Forms 14th Istanbul Biennial. Other recent exhibitions include Imaginary Accord, Institute of Modern Art, Brisbane 2015, GOMA Q, Queensland Art Gallery/Gallery of Modern Art 2015, When Silence Falls'Art Gallery of New South Wales 2015-16, Encounters National Museum of Australia 2015-16, Brutal Truths Griffith University Art Gallery 2015-16, Everywhen: The Eternal Present in Indigenous Art from Australia Harvard Art Museums 2016. 2017 VERNON AH KEE - NOT AN ANIMAL OR A PLANT National Art School, Sydney. Ah Kee's work is in the following collections: National Gallery of Canada, Ottawa, National Gallery of Australia, National Gallery of Victoria, Queensland Art Gallery | Gallery of Modern Art, Art Gallery of Western Australia, Art Gallery of New South Wales, Museum of Contemporary Art, Sydney, University of Queensland Art Museum, University of Technology, Sydney, Queensland University of Technology Art Museum, Perc Tucker Regional Gallery Townsville, Mornington Peninsula Regional Gallery Victoria, Gold Coast City Gallery, Museum of Old and New Art, Hobart, Sprengel Museum, Hannover Germany, Hood Museum of Art, Dartmouth College, Hanover, New Hampshire, USA, Kluge-ruhe Collection, University of Virginia, USA.
In his text work Vernon Ah Kee weaves together the history and language of colonisation to expose degrees of underlying racism in contemporary Australian society. The work in TRACE chantchant formed part of Ah Kee's work shown at the 2009 Venice Biennale. The work was created after the 2005 Cronulla riots­­. On December 11 thousands of people converged on the beach of Cronulla, as racial tensions and disputes between beach-going Middle Eastern Australians and white Australians flared. White Australian rioters chanted "we grew here, you flew here" as a means of claiming a greater entitlement to the beach and its surrounds. Ah Kee has used this chant as the title of the images to reference the ideology of white Australian beach culture. As Ah Kee says about this work: "We grew here, you flew here is an insincere statement and they (white Australians) were chanting it over and over again. It's a way to exercise racism. I'm like 'WE grew here, say what you want, but we're the fellas that grew here'".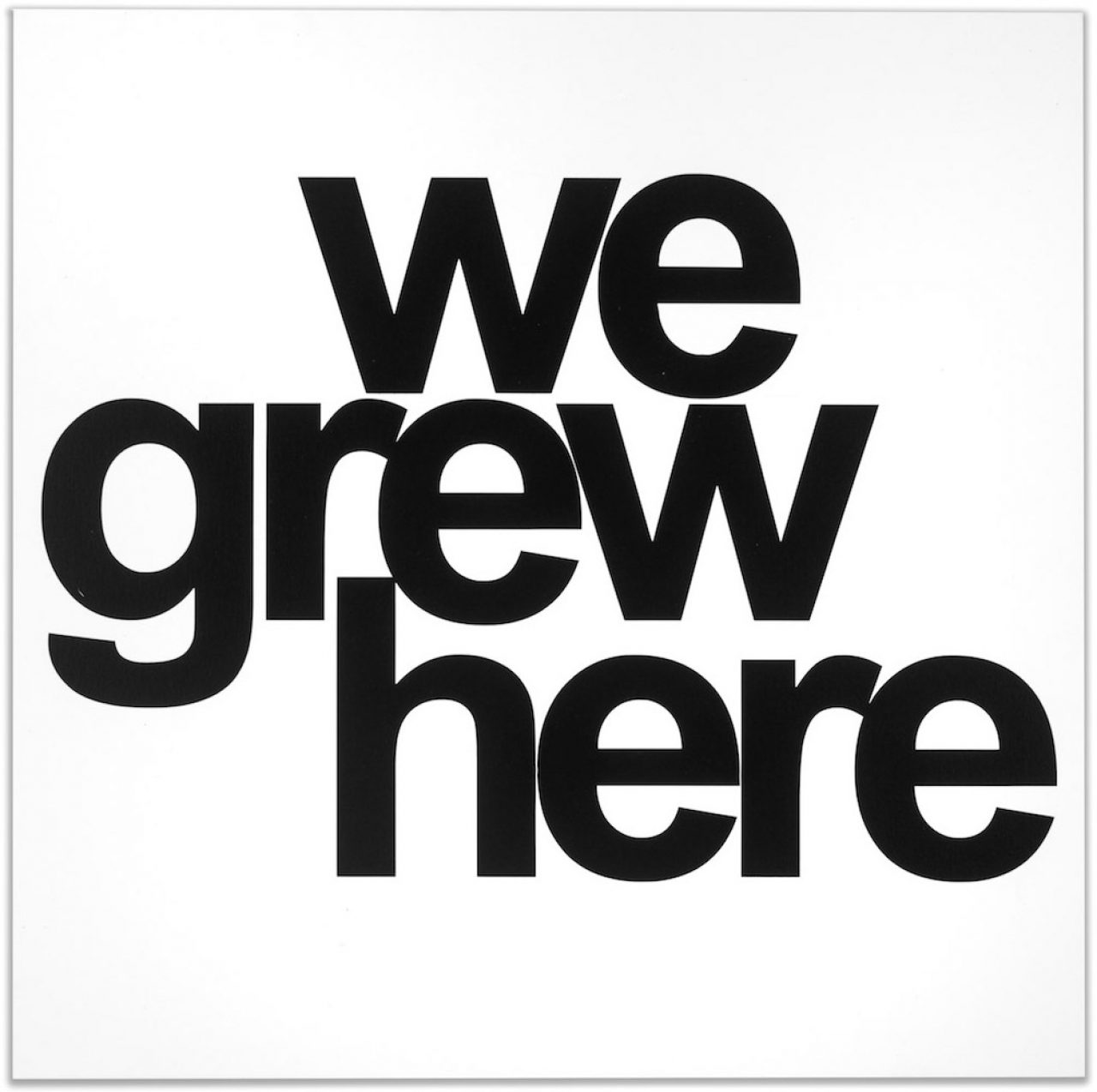 cantchant
2009
Acrylic on linen
60 x 60 cm