TRACE 2017: BIENNIAL EXHIBITION & ART AUCTION IN THE STREETS OF 4101

Ian Smith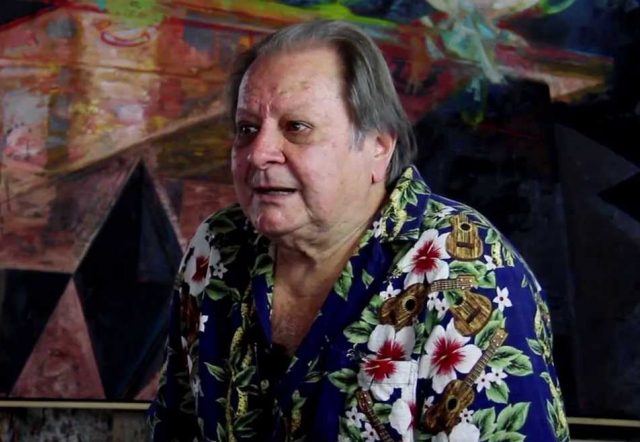 Ian Smith was born in Cairns, Queensland in 1950. Smith's work continues to be exhibited widely. The national touring survey exhibition Ian Smith: On and Off the Road was launched at the Gold Coast City Art Gallery in 2010; more recently KickArts Contemporary Arts, Cairns curated a solo exhibition of the artist's Home grown images (2016/2017).
Significant exhibitions to feature the artist's work include the Archibald Prize, AGNSW (2010); Family Guy, Lake Macquarie City Art Gallery (2009); Art of the Nude, Albury Regional Art Gallery (2008) and Three Australian Painters, Guan Shanyue Art Museum, Shenzhen, China (2007). Smith's work is represented in major national and international collections including The Metropolitan
Museum of Art, New York, Standaad Boekhandel, Belgium, National Gallery of Australia, National Gallery of Victoria, Queensland Art Gallery and Gallery of Modern Art. 
Ian Smith tunes into locality as a psychological space. He picks up on the abundance of colour but also the tensions in and between these coloured spaces. In Red, Green & Blue with new carport 2012 Smith has captured the intense upscaling of Brisbane's suburbs over the last few decades. Suggested architectural plans float in the air as hopes and aspirations. However what is fully formed in this glimpse of a hilly suburb is from another era. It is the raw and seemingly immovable telegraph pole and the matter-of-fact new carport (read shed) prominently installed in the foreground. Perhaps pragmatism wins out.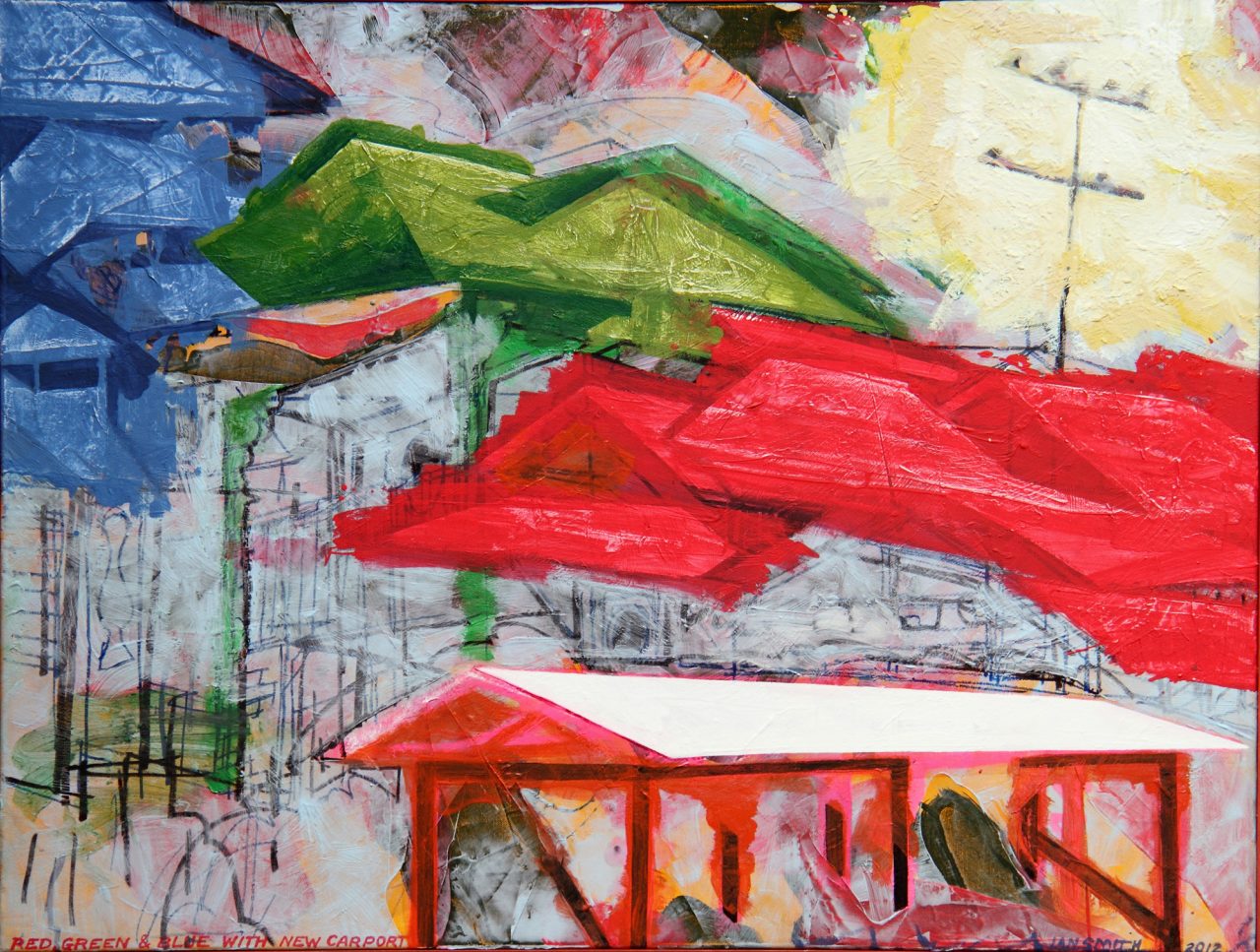 Red, Green & Blue with new carport
2012
Acrylic on canvas
76 x 101.3 cm