TRACE 2017: BIENNIAL EXHIBITION & ART AUCTION IN THE STREETS OF 4101

Pippin Barr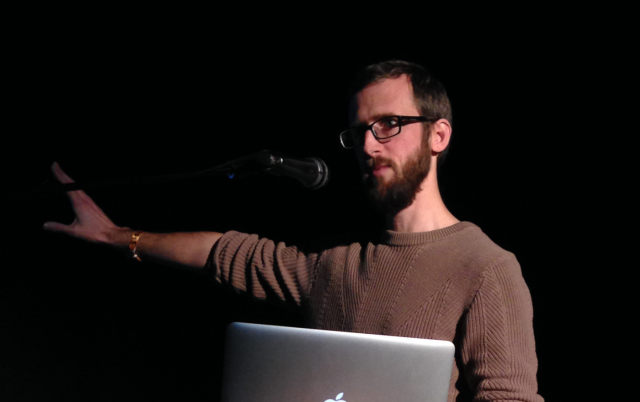 Pippin Barr was born in 1979 Wellington, N.Z, and is now based in Montreal Canada. He has a Ph.D. and a M.Sc. from Victoria University of Wellington in New Zealand. Barr studied games design and now teaches game design and internet-based interventions and art projects at the Department of Design and Computation Arts at Concordia University in Montréal. Previously he has taught game design, experience design, prototyping, and criticism at institutions including the Institute of Digital Games at the University of Malta, the Center for Computer Games Research at the IT University of Copenhagen, Denmark and the HotSoft Lab at Carleton University Ottawa, Canada. Barr also has a practice with words, drawings, comics and interactivity. He has exhibited across the USA, the Netherlands, Cologne, Croatia, Scotland, UK, Denmark.
Pippin Barr is interested in "the role of human values in video games." His life is all about games, and as he says "when you play a lot games you start to worry about the state of games". His non-conventional themes within his games are about labour and boredom, authority and discipline, failure, banality and (of course) gallows humour. Barr's range of work interfaces with contemporary art in its mode of creative intervention, recently creating some games with Marina Abramovic.
The works in TRACE are stills from his games Safety Instructions http://www.pippinbarr.com/game...
and Epic Sax Guy http://www.pippinbarr.com/game... Safety Instructions puts the player on the plane and ask them to follow the correct evacuation procedures by rapidly typing them.The slightest error is responded to with frightening outcomes. Epic Sax Guy re-enacts the song "Run Away" performed as part of the Moldovian entry in the Eurovision Song Contest in 2010, by the sax player Sergey Stepanov. While Moldova took 22nd place out of 25 participating countries in the contest, Sergey Stepanov performance on the other hand took off on YouTube with tens of millions of views. Barr's game has the player use the keyboard to play it again.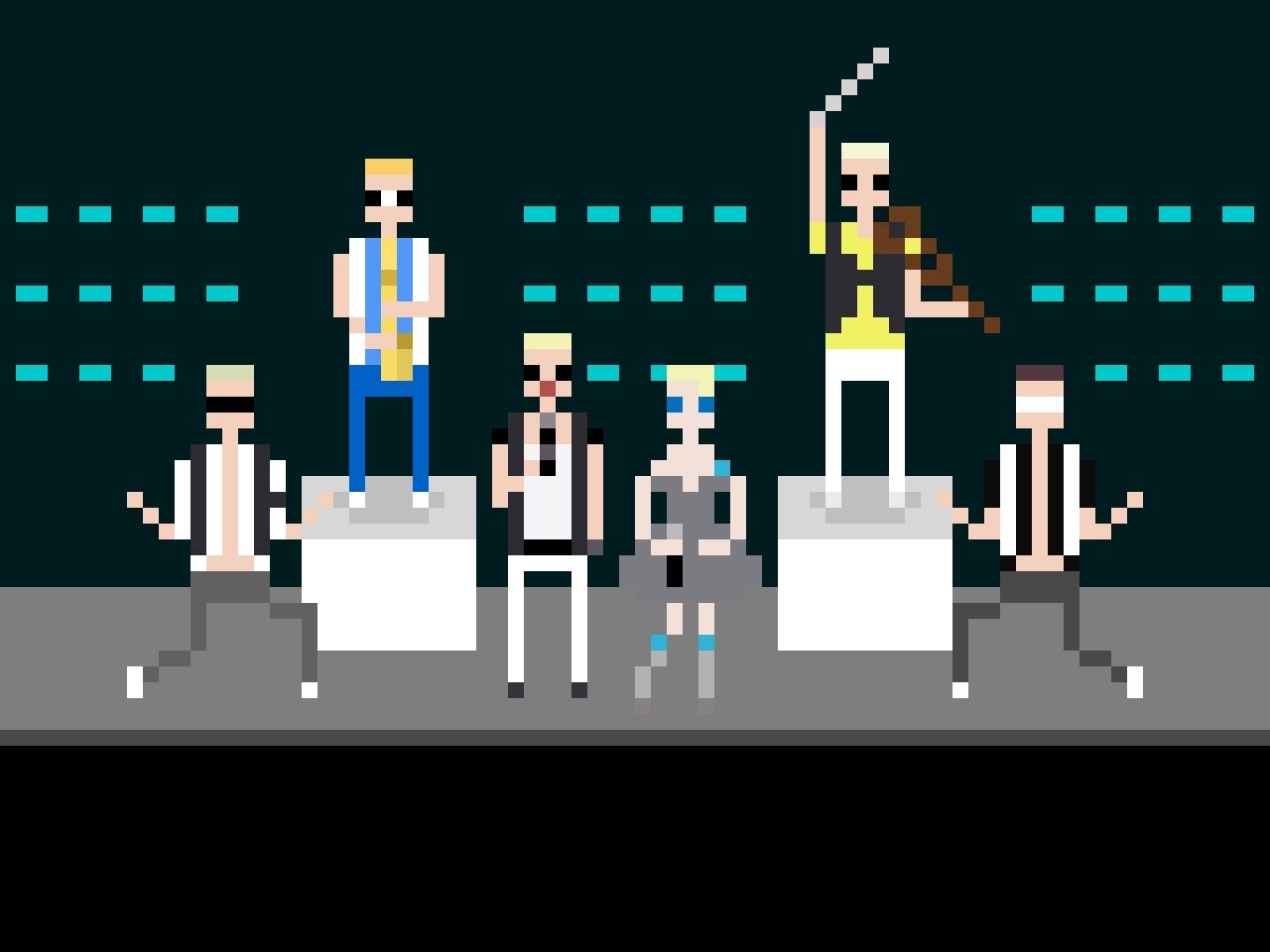 Epic Sax Game
2012–14
Inkjet print
60 × 80 cm