TRACE 2017: BIENNIAL EXHIBITION & ART AUCTION IN THE STREETS OF 4101

Judy Watson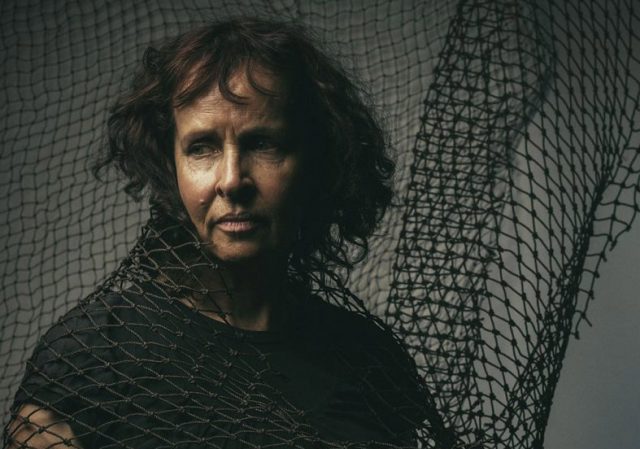 Judy Watson is an artist whose Aboriginal matrilineal family are from Waanyi country in north-west Queensland. She was born in 1959 in Mundubbera, Queensland, and lives and works in Brisbane. She co-represented Australia in the 1997 Venice Biennale, was awarded the Moët & Chandon Fellowship in 1995, the National Gallery of Victoria's Clemenger Award in 2006 and, in the same year, the Works on Paper Award at the 23rd National Aboriginal and Torres Strait Islander Award. In 2011 her exhibition waterline was exhibited at the Embassy of Australia, Washington DC. In 2015 Watson was the recipient of the Australia Council Visual Arts Award. She has exhibited widely over the past twenty-five years and undertaken major public art commissions including fire and water 2007 a bronze, granite, steel, reeds and sound piece installed at Reconciliation Place Canberra and in 2016 a bronze work tow row was unveiled outside the Gallery of Modern Art as part of celebrations for GOMA's tenth birthday. 
Watson's work is held in major Australian and international collections including: Art Gallery of New South Wales, Art Gallery of South Australia, Art Gallery of Western Australia, British Museum, National Gallery of Victoria, National Gallery of Australia, Queensland Art Gallery, Ballarat Regional Art Gallery, Bendigo Regional Art Gallery, Brisbane City Art Collection, Edith Cowan University Perth, Flinders University Adelaide, Gold Coast City Art Collection, Griffith University, James Cook University Townsville, Museum & Art Gallery Northern Territory, Monash University Melbourne, Museum of Modern Art New York, Perc Tucker Regional Gallery Townsville, National Museum of Australia, Northern Territory University Darwin, Queensland Museum, Queensland University of Technology Art Museum, South Australian Museum, Sprengel Museum, Hannover, St Louis Art Museum USA, Taipei Fine Arts Museum Taiwan, Tate Britain London, Tasmanian Museum & Art Gallery Hobart, Tokyo National University of Technology, Toowoomba Regional Art Gallery, University of Queensland Art Museum, University of Southern Queensland Toowoomba, University of Tasmania, University of Technology Sydney, University of Wollongong, Wagga Wagga Art Gallery, Wollongong City Gallery, Museum of Archaeology and Anthropology University of Cambridge, UK, Library of Congress Washington USA, Kluge-Ruhe Aboriginal Art Collection University of Virginia, USA.

Judy Watson's in and out of life 1 2016, and in and out of life 2 2016 created from painted island mud, pigment and acrylic on canvas are works that give the sensation of hovering. Though it is not entirely clear whether it is you the viewer who is hovering over the work, or whether it is the work that is hovering over you. Perhaps this perception is created by the thin layers of the pigment, mud and acrylic that themselves seem to hover over the canvas. Watson works with canvases on the floor of her studio, and sitting with them she slowly builds up layers of diluted pigment, which curiously also give the sense of revealing or uncovering what is already there. For in many ways Watson's work always emerges as a form of mapping. But these maps don't always reveal a world of matter but follow as she says "lines of emotional and physical topography that centre on particular places and moments in time." Perhaps it is this quality of time —passed, and passing that triggers the sensation of hovering. They are indeed magical works.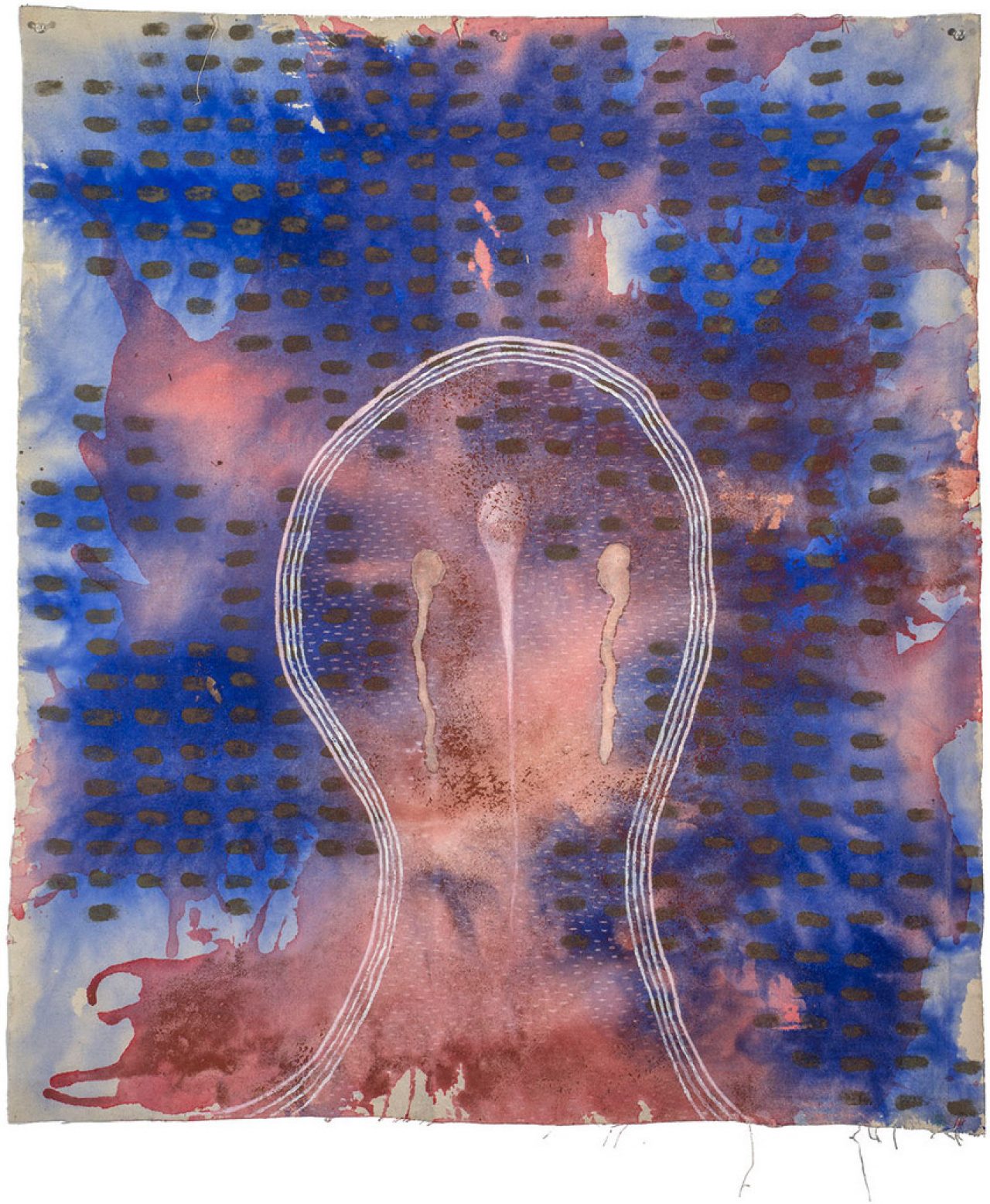 in and out, life force 1
2016
Mud, pigment and acrylic on canvas
102 x 89 cm.
(2 works sold together)